Products and Services
Opera Automotive Ltd specialises in the distribution of exhaust system products; silencers, catalytic converters, diesel particulate filters and fitting accessories. Our logistics platform guarantees a daily delivery within the UK.

Silencers
For full listings of our products you can view our Catalogue here.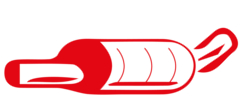 Catalytic Converters

Fitting Accessories
ABOUT US
Opera Automotive Ltd is a British company that distributes exhaust systems within the UK. Our first distribution centre opened in May 2017 and is located in Doncaster, South Yorkshire.





Calendar and Events
Login if you already have an account
Register if you don't have an account yet.
Opera Automative Ltd
Unit 4 Alpha Court
Capitol Park
Throme
Doncaster
DN8 5TZ
England